Romanian students have won three awards at NASA Ames Space Settlement competition. The students of Andrei Saguna national college from Brasov have won all first prizes for their projects that consist of human settlements in space.
12 teams participated from the same high school and 10 of them won different awards. Overall 4,000 projects from across the world have been submitted and 1,500 were rejected.
Students had to create small artificial planets where people can live. They also had to find real solutions for sustain life and for helping humans live together and organize socially.
Overall the students have won three gold medals, two silver medals, two bronze medals and four mentions. This is a big achievement, as Romania has never won so many prizes. Usually, students from India are the ones who pick up most prizes.
The first project that won the gold medal was created by students Ioana Popa, Andrei Bardas and Ana-Maria Bardas. They have created a community that manages to live together in peace and harmony. In this special spaceship that was built by students, people go to the gym and recreation centers at least four hours a day.
Awarded students will participate at the NASA international conference in Saint Louis, USA in May where they will be awarded the prizes.
Sources: pozitivenewsromania
Romanian engineer Corneliu Birtok Baneasa has won a gold medal and the special Prize of the delegation of Thailand at the Brussels Innova International Fair, that took place from Nov. 19 to 21, with his device that allows an up to 5pct growth in the power of the car engine, in parallel with a 7pct cut of the fuel consumption and of the pollutants.
Photo credit: (c) Sorin BLADA / AGERPRES photo
Called "thermal deflector", destined to protect the supra-aspiring air filter against thermal radiations. It is said to be useful in summertime to keep air temperatures low and avoid power leakage from the engine because of heat.
"In summertime, the engine may lose 20 per cent of power because of heat. This deflector will keep temperatures low, while offering the motor constant power both in spring and in autumn," Birtok Baneasa explained.
In the inventor's opinion, the jury appreciated the performances of his invention, and also the fact that by slashing fuel consumption, the device contributes to a diminishing of the pollutants emitted into the atmosphere by the vehicles where it might be used.
"The thermal deflector is not only limited to the automotive industry. It could also be used in constructions. Obviously, researches could be extended to and diversified with regards to its usefulness," said Corneliu Birtok Baneasa.
In the opinion of the Deva-born engineer, the Romanian research needs a higher financial support, as an efficient way to contribute to the development of the national economy.
At the Brussels Innova Fair, Birtok Baneasa has represented Romania alongside the team selected by the National Authority for Scientific Research and Innovation (ANCSI).AGERPRES
Romania's epee team on Sunday won the silver at a World Cup stage in Legnano, Italy, as it lost the final to Russia, 30-42.
The Romanian team, made up of Ana-Maria Popescu (Branza), Simona Gherman, Simona Pop, defeated Japan in the 1/8 round, 38-34, Sweden in the quarter-finals, 45-37, and France in the semi-finals, 36-31.
The US team came in third after defeating France, 28-22, in the third place match.
In the women's individual epee competitions, Chinese Yiwen Sun prevailed over Kristina Kuusk (Estonia). The Romanian fencers performed poorly: Ana-Maria Popescu 17th place; Simona Gherman — 20th place; Amalia Tataran — 41st place; Ioana Adriana Dumitru, 69th place; Anca Maroiu — 83rd place; Ana Maria Constantin — 124th place; Loredana Dinu — 135th place; Raluca Sbarcia — 191st place. AGERPRES
Murder mystery The Book of Mirrors, snapped up by publishers in 18 countries, is expected to make Eugene Chirovici a seven-figure sum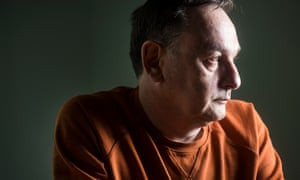 He came to live in Britain only three years ago, now Eugene Chirovici's first attempt at writing a novel in English has become a global publishing phenomenon.
The Romanian author's murder mystery, The Book of Mirrors, has been snapped up by publishers in 23 countries – with auctions having involved up to 11 publishers in each territory. Smaller countries such as Iceland, which tend to wait until an untested English-language book has proved itself in the UK and US, have also bought the novel before its publication in 2017.
Chirovici, 51, who lives in Reading, wrote 10 "literary mystery" novels in Romania over the past two decades, but the market was too small for him to live off his books and he worked as a journalist. Now he is expected to make a seven-figure sum from the publishing deals alone.
He said: "I'm not sure I realise what's happening. It is very overwhelming and unexpected."
The author, who writes as EO Chirovici, was signed up by the first British agency he tried, Peters Fraser and Dunlop (PFD), after he was rejected by six US agents. Recalling their rejection letters, Chirovici said: "They didn't explain why."
Rachel Mills, of PFD, described The Book of Mirrors as "a really well-plotted murder mystery". She added: "It is such an incredible novel, so sophisticated. You would never know it was written by someone whose first language wasn't English."
Marilia Savvides, who has only just become an agent at PFD, had fallen in love with it immediately and signed him up as her first author five weeks ago.
PFD began submitting the manuscript worldwide three weeks ago. An Italian publisher was in touch within three hours, while 11 German publishing houses fought for it. Nine wanted it in France and six in the UK, where it has been acquired by Century, an imprint of Penguin Random House.
In a statement, Century's editor, Francesca Pathak, described the book as a cross between Donna Tartt's The Secret History and Carlos Ruiz Zafón's The Shadow of the Wind. She said: "[It] is a truly brilliant book which grabbed me from the first page. This is going to be a huge debut launch for us."
Set in the present day, Chirovici's novel is a story about the murder of a charismatic professor at Princeton University in the late 1980s. It begins with a New York literary agent receiving a partial manuscript called The Book of Mirrors in which the author – a student at Princeton at the time of the murder – hints at a confession or a revelation about who committed the murder.
The writer dies before the literary agent has a chance to find out more, sparking a quest to solve the crime. Mills said: "The opening is really good. There's a letter that comes with the manuscript … saying this manuscript is going to tell you what really happened."
Chirovici said that his literary inspirations are "very classical", and include Ernest Hemingway, John Steinbeck and William Golding.
He came to Britain because his son was studying at Cardiff University and his wife had a great job offer as a financial analyst. "My intention was to become a full-time writer," he said.
source http://www.theguardian.com/
The Romanian athlete Codrina Ionescu has won the gold medal at the 56kg category (juniors) on Friday, at the Juniors and Youth World Sambo Championships in Riga (Latvia).
Photo credit: (c) Silviu MATEI / Photo AGERPRES
In the finals, Codrina Ionescu has won by forfeit of her opponent, the Russian Maria Suhoparova.
The bronze medals went to Tatiana Demceanka (Belarus) and Balmeken Amangeldi (Kazahstan).
Codrina Ionescu is training at CSA Steaua with coach Robert Andreescu, while at the national team with Viorel Gasca, the Romanian Sambo Federation chair and coordinator coach of the women teams.AGERPRES
The Romanian sabre has excellently debuted in the new season of the World Cup, on Saturday in Tbilisi (Georgia), with fencer Tiberiu Dolniceanu wining the silver medal in men's individual sabre test, at the end of a very good effort.
Photo credit: (c) Silviu MATEI / AGERPRES Photo
The student of Mihai Covaliu has had the following route until he won his first medal of the new season of the World Cup at men's individual sabre: the table of 64 — 15-11 with Matthias Willau (Austria); the table of 32 — 15-9 with Bolade Apithy (France); the table of 16 — 15-10 with Diego Occhiuzzi (Italy); the table of 8 — 15-14 with Mojtaba Abedini (Iran); the semifinals: 15-7 with Andrei Iagodka (Ukraine); the final: 8-15 with Aleksei Yakimenko (Russia), according to the Romanian Fencing Federation.
Romania was also represented on Saturday on the table of 64 by two other fencers, Ciprian Galatanu and Iulian Teodosiu, who were eliminated in table of 64. On Friday, in the qualifier the competition was also left by Alin Badea, George Iancu and Dragos Sirbu.
On Sunday is scheduled the team test.AGERPRES
Romanian Elizabeta Samara is the new European champion of women's table tennis; she defeated on Sunday Netherlands' Jie Li 4-3 (11-6, 9-11, 3-11, 11-7, 12-14, 11-4, 11-4) in the singles final of the European Table Tennis Championships in Ekaterinburg, Russia.
Li was already three-time European teams champion and vice champion this year in Baku both in singles and teams.
Earlier in the afternoon, Samara had settled for the double's silver, alongside Hungarian Georgina Pota; they lost the final to Melek Hu (Turkey) / Yanfei Shen (Spain) by 4-1 (11-4, 11-7, 11-9, 11-13, 11-4).
The Romanian already had the silver in the national teams' competition in Ekaterinburg. AGERPRES
Romanian pairing Irina Begu-Monica Niculescu on Friday advanced to the final of the women's doubles event at the 2,212,250-US-dollar Dongfeng Motor Wuhan Open tournament after defeating 6th-seeded Czech double Andrea Hlavackova/Lucie Hradecka, in one hour and 29 minutes.
Begu-Niculescu thus made up for their loss to the Hlavackova/Hradecka double in the 2012 final of the Luxemburg Open, 3-6, 4-6.
Begu-Niculescu won the women's doubles title at the WTA Hobart International tournament in 2012.
The two Romanian tennis players won 65,930 US dollars and 585 WTA points for their current performance. In the final, they will meet either 1st seeded pairing Martina Hingis (SUI)/Sania Mirza (IND), or 4th seeded Taiwanese Hao-Ching Chan/Yung-Jan Chan. AGERPRES
Larisa Iordache kept once more her all-round champion crown of Romania's women artistic gymnastics on Saturday.
She totalled 61.100 points in the competition hosted by the 'Ioan Kunst-Ghermanescu' Sports Hall of Bucharest, for her third consecutive national title; Anamaria Ocolisan ended second with 57.700 and Diana Bulimar third with 57.250.
The men's and women's events of Romania's National Artistic Gymnastics Championships are scheduled on Sunday. AGERPRES
Romania's greatest soccer player of all times Gheorghe Hagi was awarded the Golden Foot trophy on Monday night, in a gala in Monte Carlo, according to the Academia Hagi official website www.academiahagi.tv.
Photo: (c) 10GheorgheHagi / facebook.com
He received the soccer's Hall of Fame trophy from Prince Albert of Monaco.
Hagi left a permanent mould of his footprints on 'The Champions Promenade' on the Monegasque Riviera, next to those of previous winners of the Golden Foot — Baggio, Nedved, Shevchenko, Ronaldo, Del Piero, Roberto Carlos, Ronaldinho, Totti, Giggs, Ibrahimovic, Drogba and Iniesta. His football academy website also lists other soccer legends honoured this way: Pele, Maradona, Platini, Zidane, Beckenbauer and Matthaeus
French David Trezeguet, Russian Rinat Dasaev and Argentinian Daniel Passarella were also awarded on Monday night's gala.
Gheorghe Hagi has good memories of Monte Carlo, where he succeeded to win two Europe Supercups, with Steaua Bucharest and Galatasaray, the source recalls.AGERPRES
Gheorghe Hagi, premiat cu trofeul Golden Foot
Cel mai mare fotbalist român al tuturor timpurilor, Gheorghe Hagi, a fost premiat cu trofeul Golden Foot, luni seara, în gala cu același nume desfășurată la Monte Carlo, potrivit site-ului oficial al Academiei Hagi.
Foto: (c) 10GheorgheHagi / facebook.com
La gala Golden Foot, echivalentă cu Hall of Fame-ul fotbalului, Hagi a primit prestigiosul trofeu de la prințul Albert de Monaco.
Totodată, Gheorghe Hagi și-a imprimat talpa piciorului pe aleea "Promenada Campionilor" de pe riviera monegască, acolo unde au mai primit această recunoștință de-a lungul timpului fotbaliști celebri ai planetei, precum Pele, Maradona, Roberto Baggio, Platini, Zidane, Beckenbauer sau Matthaeus.


Foto: (c) 10GheorgheHagi / facebook.com


Tot în cadrul galei de luni, au mai fost premiați francezul David Trezeguet, rusul Rinat Dasaev și argentinianul Daniel Passarella.
Gheorghe Hagi are amintiri plăcute de la Monte Carlo, în Principat reușind să-și treacă în palmares două Supercupe ale Europei, cu Steaua și Galatasaray, notează sursa amintită.
AGERPRES (AS/editor: Mihai Țenea)